Central Division Director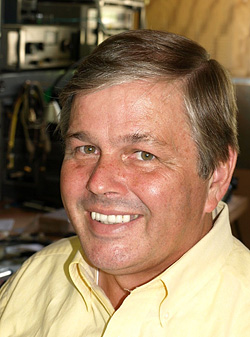 Kermit Carlson W9XA
1150 McKee Street
Batavia, IL 60510
(630) 879-0983
w9xa@arrl.org
Central Division Vice Director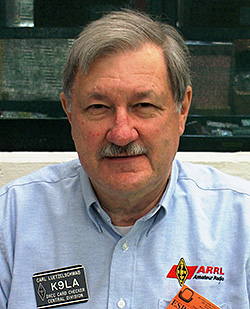 Carl Luetzelschwab K9LA
1227 Pion Rd
Fort Wayne, IN 46845
(260) 637-6988
k9la@arrl.org
NEWS FLASH - NEWS FLASH - NEWS FLASH - NEWS FLASH

SEPTEMBER 13, 2016 - Dear ARRL member, I am writing to you today because we are at a crossroad in our efforts to obtain passage of The Amateur Radio Parity Act. Our legislative efforts scored a major victory in our campaign when The Amateur Radio Parity Act, H.R. 1301, passed in the House of Representatives yesterday, September 12th.

The legislation now moves to the Senate, where we need every Senator to approve the bill.
You are one of over 730,000 licensed Amateur Radio Operators living in the United States. Many of you already live in deed-restricted communities, and that number grows daily.

NOW IS THE TIME FOR ALL HAMS TO GET INVOLVED IN THE PROCESS!

If you want to have effective outdoor antennas but are not currently allowed to do so by your Home Owner's Association, SEND THESE EMAILS TODAY!!

· If you already have outdoor antennas, but want to support your fellow hams, SEND THESE EMAILS TODAY!!

· If you want to preserve your ability to install effective outdoor antennas on property that you own.

SEND THESE EMAILS TODAY!!

We need you to reach out to your Senators TODAY! Right away. Help us in the effort. Please go to this linked website and follow the prompts:

https://arrl.rallycongress.net/ctas/urge-senate-to-support-amateur-radio-parity-act

Thank you.

73,
Rick
- - - - - - - - - - - - - - -
Rick Roderick, K5UR
President
ARRL - The national association for Amateur Radio™

HR 1301 passes the US House of Representatives

September 12, 2016 - Late breaking news. At 6:29 P.M. EDT, H.R 1301 as amended was considered on suspension and passed by the U.S. House of Representatives. It now goes to the U.S. Senate for consideration. Thank you to all who helped sign letters to their Representative. 73, Kermit W9XA

Carl Luetzelschwab, K9LA, Appointed new Central Division Vice-Director

July 21, 2016 - ARRL President Rick Roderick, K5UR, in consultation with Central Division Director Kermit Carlson, W9XA, has appointed R. Carl Luetzelschwab, K9LA, to become the new Central Division Vice Director. He fills a vacancy created when Carlson became Director with the recent retirement of Dick Isely, W9GIG. Luetzelschwab is a resident of Ft. Wayne, Indiana. Licensed since 1961, he is an ARRL Life Member and is well known in the amateur community.

He is a frequent contributor to many ARRL publications, and had previously served as the Editor of the ARRL's National Contest Journal. He is an active contester and DXer, having achieved DXCC #1 Honor Roll as well as having earned 160 Meter DXCC. He is considered one of the leading authorities on HF propagation and has been a frequent presenter at many hamfests and conventions, including W9DXCC, Dayton Hamvention, and DX University.

"I plan to bring lots of energy to the job and to be visible to the members of the Central Division," Luetzelschwab said. "It is an honor to serve and give back to the Amateur Radio service for all that it has given me over the years. I am looking forward to working with Kermit Carlson, W9XA, whom I have known for a number of years. And I would like to give a big thank you to retired director Dick Isely, W9GIG, for his friendship and many years of service. I hope to emulate his visibility and approachability."

Luetzelschwab is married to Vicky, AE9YL, and together they have participated in several DXpeditions, including YK9A, OJØ, and numerous trips to ZF, operating as ZF2LA and ZF2YL. He retired in 2013 after 41 years as an RF Design Engineer with Motorola and Raytheon (formerly Magnavox).

ARRL Central Division Director - Dick Isely, W9GIG, Steps Down

July 19, 2016 - Saying it was time that the ARRL Central Division had a younger leadership, Central Division Director Dick Isely, W9GIG, of Saint Charles, Illinois, has resigned from the League's Board of Directors. He has been succeeded by Vice Director Kermit Carlson, W9XA, of Batavia Illinois.

"I'm 77 years old, and I still have pretty good health, despite my slow recovery from a shingles attack that hit me last December," Isely said in a public announcement. "However, it's time that you have a younger Central Division Director." Isely and Carlson were re-elected last year without opposition, and Isely expressed confidence that Carlson would "do a better job" in the Director's chair.

Isely tendered his resignation during the July 2016 ARRL Board of Directors meeting over the weekend in Windsor, Connecticut, and acting on Carlson's nomination, Isely's Board colleagues elected him as an ARRL Honorary Vice President.

Former ARRL Central Division Director, Dick Isely W9GIG

"I have thoroughly enjoyed meeting and talking with many of you over these many years, and, from time to time, there will be future opportunities for the activity," Isely's announcement concluded.

During his time on the Board, Isely served as a member of the ARRL Executive Committee as well as on the Board's Administration and Finance and Membership Services committees. He chaired the CEO Search Committee after former ARRL CEO David Sumner, K1ZZ announced his retirement in 2015. Isely also has been among the ARRL Board members to promote the Amateur Radio Parity Act on Capitol Hill.

Isely became the ARRL Central Division Director in 2001, succeeding Ed Metzger, W9PRN, and he was an ARRL Foundation director from 2007 until his resignation from the Board. He had served as ARRL Foundation vice president since 2008. ARRL Great lakes Director Dale Williams, WA8EFK, has been named to replace Isely on the ARRL Foundation Board.

Isely is a graduate of the University of Missouri and a retired US Navy and American Airlines pilot. He's an ARRL and an AMSAT Life Member and has been a radio amateur since 1977. Isely helped organize the National Frequency Coordinators' Council and served 4 years as a director.

ARRL President Rick Roderick, K5UR, is expected to soon announce a successor to Carlson to fill the now-vacant Vice Director's seat. The ARRL Central Division is comprised of Illinois, Indiana, and Wisconsin.
Central Division Newsletters